My Review:
An interesting twist on the story of Swan Lake!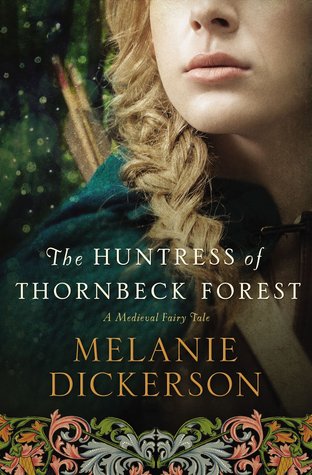 I can't say this has been my favorite of Ms. Dickerson's novels, but I can say I really liked the main characters, Odette and Jorgen. I loved Odette's heart and her compassion for the poor children. Jorgen had compassion too, but also integrity, which I admired. The side characters were okay, in my opinion. They didn't always feel real. Though, once the story began wrapping up, their actions and behavior made more sense.
As far as the plot and story, I enjoyed the tension following Odette's secret. It kept the pages turning, for sure! I was personally very interested to see the "Swan Lake" twist, and I wasn't disappointed. However I would have liked to have seen more of that story incorporated.
To wrap this up,
The Huntress of Thornbeck Forest
was a nice afternoon read, despite its disappointments. I look forward to reading what Ms. Dickerson has in store for the next in this series,
The Beautiful Pretender
. If you like historical fairy tales retold, you just might like this one. :-)
I checked this book out at my local library, no review required.
Back Cover:
A beautiful maiden who poaches to feed the poor.

A handsome forester on a mission to catch her.

Danger and love are about to unite in Thornbeck Forest.
The margrave owns the finest hunting grounds for miles around—and who teaches children to read, but by night this young beauty has become the secret lifeline to the poorest of the poor.

For Jorgen Hartman, the margrave's forester, tracking down a poacher is a duty he is all too willing to perform. Jorgen inherited his post from the man who raised him . . . a man who was murdered at the hands of a poacher.

When Jorgen and Odette meet at the Midsummer festival and share a connection during a dance, neither has any idea that they are already adversaries.

The one man she wants is bound by duty to capture her; the one woman he loves is his cunning target . . . What becomes of a forester who protects a notorious poacher? What becomes of a poacher when she is finally discovered?