My Review:
Oh. My. Austen!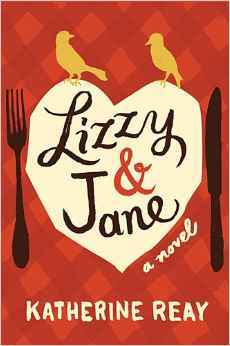 This story is delightful and beautifully emotional. I immediately was drawn into the family conflict. Reay makes you care about her characters in a way that it sneaks up on you. It's not until it's time to set the book down that you realize how attached you have become. I didn't expect to enjoy the story as much as I did. I loved this book so much that I already dearly miss the characters.
Though I would never admit to having favorites, I dearly like Lizzy's character. Oh, I was so happy to watch her grow and change over the course of the story. She's funny and caring, but deep down she's broken. This story is her journey to healing. It's a journey of forgiveness and of familial love. Her sister, Jane grew on me as well. Jane experiences her own growth in this story, but it's different from Lizzy's.
And that's why, I think, I love this book so much. Like other books I've happened to read recently, this book is full of heart and soul. There's meaning in the pages. The characters are relatable. The story is heart-twisting. While yes, I can say there's "romance" in this story, it's far from the focus, which is so refreshing. It proves you don't need a central romance for a good story. All these things mentioned make up a wonderful book and this one is certain to remain on my shelf to be re-read. I highly recommend it.
I bought this book, my opinions are my own.
Back Cover:
Lizzy and Jane never saw eye to eye. But when illness brings them together, they discover they may be more like Austen's famous sisters after all.
Lizzy was only a teenager when her mother died of cancer. Shortly after, Lizzy fled from her home, her family, and her cherished nickname. After working tirelessly to hone her gift of creating magic in the kitchen, Elizabeth has climbed the culinary ladder to become the head chef of her own New York restaurant, Feast. But as her magic begins to elude her, Paul, Feast's financial backer, brings in someone to share her responsibilities and her kitchen. So Elizabeth flees again.
In a desperate attempt to reconnect with her gift, Elizabeth returns home. But her plans are derailed when she learns that her estranged sister, Jane, is battling cancer. Elizabeth surprises everyone—including herself—when she decides to stay in Seattle and work to prepare healthy, sustaining meals for Jane as she undergoes chemotherapy. She also meets Nick and his winsome son, Matt, who, like Elizabeth, are trying to heal from the wounds of the past.
As she tends to Jane's needs, Elizabeth's powers begin to return to her, along with the family she left behind so long ago. Then Paul tries to entice her back to New York, and she is faced with a hard decision: stay and become Lizzy to her sister's Jane, or return to New York and the life she worked so hard to create?