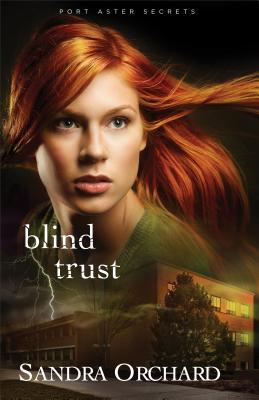 My Review:
A thrilling sequel to a mysterious series!
We met Kate Adams in the first book,
Deadly Devotion
, and now her story continues in
Blind Trust.
I was really impressed by this sequel! It's been awhile since I've read a series where you stay with the primary characters from the first book. That being said, Orchard's series feels fresh.
If one thing about Kate has been made crystal clear it's this: you don't mess with her friends. As we saw in the book prior to
Blind Trust
, Kate's dear friend's death was ruled as suicide. Refusing this verdict, Kate set out to discover the truth. In
Blind Trust
, her kind neighbor, Verna, is accused of counterfeiting. We can all probably guess how Kate reacts to that. This loyalty to people close to her is really admirable, yet is odd when you consider she has problems trusting others. I love how well Orchard has developed Kate this far, and I'm curious to get to know her even better in Book 3.
Detective Parker, or Tom, strives to balance his developing relationship with Kate and his job. Despite his flaws and his imperfections, Tom is a dependable guy for the most part. I loved getting to know his character better in
Blind Trust
.
Orchard has written a series that leaves you wanting more. There's suspense, mystery, uncertainty, and a slight amount of romance weaved in. I am ever so eager for Book 3's release! June 2015 seems so far away. I recommend this book to readers who enjoy the suspense/mystery genre ages fifteen and up for readability.
I received this book from Revell in return for an honest review of my opinions, which I have done. Thanks!!
Back Cover:
Kate Adams had no idea she was carrying counterfeit money, and she can't believe that it came from her sweet neighbor. Or that it lands her in the middle of another one of Detective Tom Parker's investigations. Determined to prove her neighbor's innocence, Kate stumbles into a pit of intrigue that is far deeper than a two-bit counterfeit operation--and strikes too close to home for comfort. As family secrets come to light, her world--and her budding romance with Tom--begin to crumble. To Kate, it's clear that she won't be safe until she uncovers all of Port Aster's secrets. But is it too late for her and Tom?

Award-winning author Sandra Orchard draws readers into a world of rogues, red herrings, and romance as she unfolds the continuing story of amateur sleuth Kate Adams.